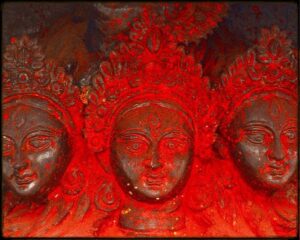 SIDE BY SIDE
The Circle of Tantra

ANCIENT TANTRIC RITUAL
YOGIC WISDOM
---

Here you will find links to
RITUAL CIRCLES & RETREATS
---
In these side by side Yogic circles, We will be meeting in various countries periodically, to work ritualistically within the Left-Hand line of Tantric practices
Practices of Chaya-Karana (shadow practice), body Mudra… both dynamic and static, inner Mudras of healing focus, along with Mantra and invocations of the various animal sounds of Tantra, play a major part in these interactive practices.
---

SHAKTI TRIKA
LIVE IN BERLIN
17-18-19 March
TIME:  19:00 – untimed.
---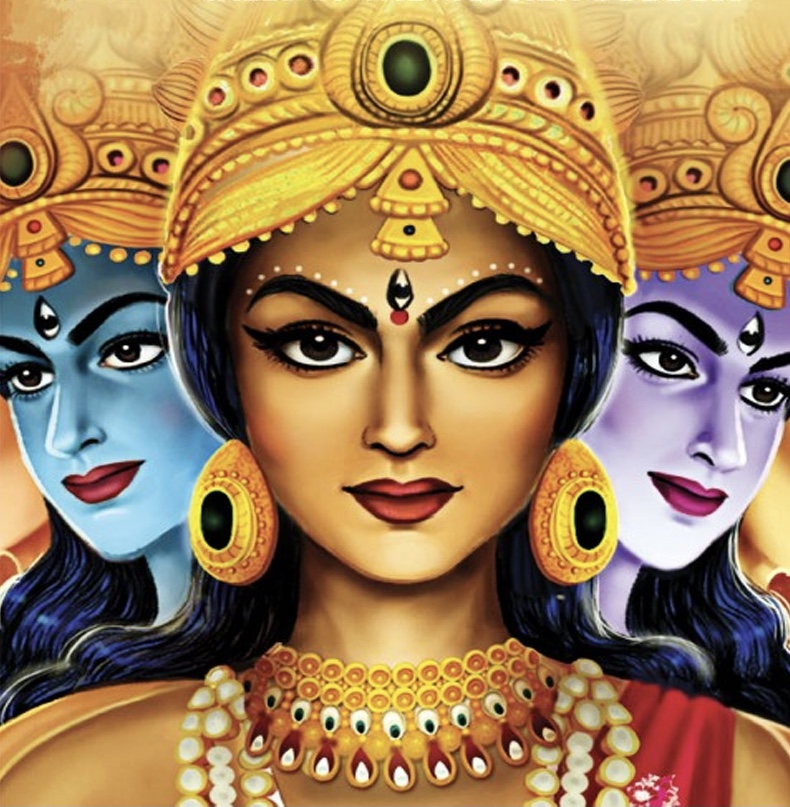 ---
SHAKTI TRIKA
17-18-19 March. 
Time: 19:00 – untimed.
---
In this 3 day ritual, we will worship & work with the Tantric Goddess of Triplicity.
She goes by the name Tridevi, the Trika Goddess of 3 Aspects                                                   
She be Queen of the mysteries of the downward facing triangle of Shakti.
🔻
Her 3 aspects find expression in the 3 qualities of nature, known  
As the Triguna.
Birth, life & death, or action, balance and stasis, are different ways to describe the Triguna.
The balance of the Triguna forces on all levels of mind, body & soul is what opens us up to to the beauty of the triple Goddess Tridevi.
The feminine Trika of balanced triplicity is the Goddess Tridevi of the downward pointing Trishul (trident).
🔻
Her 3 aspects of Goddesshood are Maa Kali, Lakshimi & Saraswati.
As Saraswati, she is the creative red Queen of Raja Guna.
She is creative and vital.
As Lakshmi, she is the queen of balance, neutrality and sustenance. She be the pinkish flow of Satva, sweet and tender.
As Kali, she be the queen of night, bringing the darkness & destruction of   Tama Guna, mysterious and endowed with death.
🔻
Please apply in writing if you are joining for the first time.
These ritual practices are suitable for both new and long time adherents to Yogic practices. Any questions are welcomed.
You are encouraged to bring your own blanket, but there will be blankets provided.
Basic shared accommodation at 15 euro per night is available for those who travel from afar.
🔻
---
ADDRESS:
Urbanstraße 29A
Kreuzberg
10967 Berlin
Germany
---
🔻
HARA RING
Sorry, this event is expired and no longer available.