ANCESTRAL CROWS
SHUNI AMVASYA
DARK MOON OF SATURN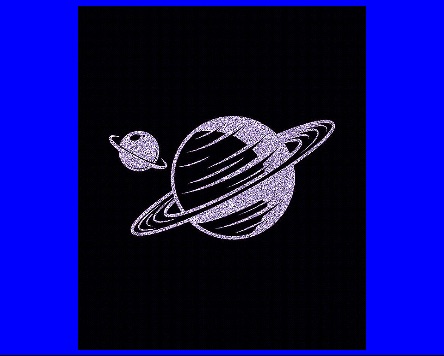 SATURDAY THE 30th OF APRIL
20:00 – 22:00 CEST
19:00 – 21:00 GMT
21:00 – 23:00 BG
ZOOM
---
Magical work done upon the Dark Moon
is carried into growth upon the waxing cycle
---
This Tantric healing ritual of Saturn will be take place on the Dark Moon.
Since time immemorial Tantrics have honoured the magical lunar cycles of ebb and flow. The Dark Moon is kept sacred for ancestral healing ritual by the Tantrics.
The introverted darkness of lunar reveals the roots and the depths of things.
A Dark Moon falling on a Saturday is a rare occurrence and is Sacred to Shuni who is the dark Saturnian lord of Karma.
This Saturday's Adark Moon is known as Shani Amvasya, which means the Dark Moon of Saturn.
SEEING THAT WHICH WE DON'T ALWAYS SEE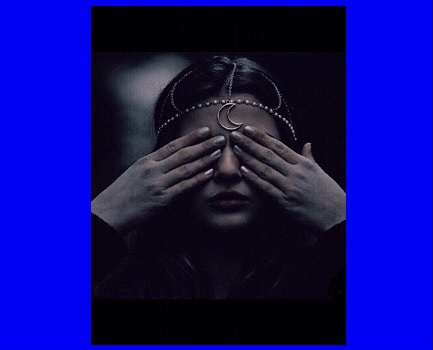 The dark Moon reveals that which is unseen. By looking into the sacred heart by way of focussed ritual, we can come to the undercurrents of awareness and see that which we do not usually see.
The dark Moon is considered to be the day of birth of Shuni, and Saturday is the day of the week that is dedicated to him.
And so Shuni Amvasya is a once or twice annual occurrence when the Saturnian force is honoured ritualisticly by Tantrics.
This is a Night of working with the deep ancestral imprints that we carry in the Saturnian depths.
CORPSES OF ANCESTRY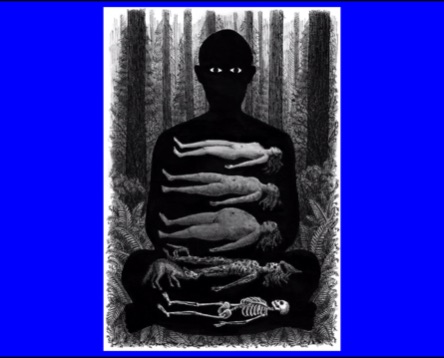 Ancestral imprints can lay in our Chakras and inform our lives on many levels. The Tantric works with the corpses of ancient ancestry and puts old spirits to rest
Saturn is the planetary lord of raising latent Karma. He has his gaze ever down to the very roots of things and brings us to see Karmic origins.
We will go deep and darkly into Tantric techniques of ancestral healing in this ritual, and delve into painful issues that we have experienced in relation to our ancestral line.
We might choose to work with the wounds of our childhood and the constellation of our family situation in both a past and present sense.
The energetics of our current relationships can be created by energies that have echoed along the line of ancestry. Real sounds and echoes can be distinguished from one another through Saturnian focus.
BREATHING OUT ANCESTRAL KARMA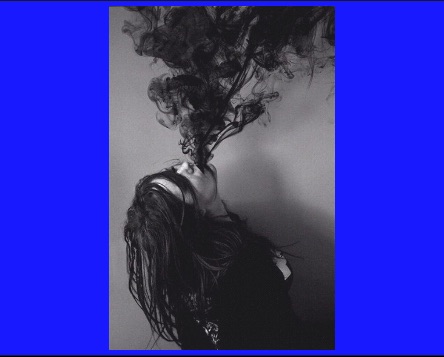 In the Tantric eye, it is seen that when we work with the familial wounds of the past, we not only move deeper into our own healing journey, but we assist the spiritual realm of our whole line of ancestry.
The Dark Moon is the very peak of the introverted lunarly sway, The Dark Moon is the deepest point of the waters ebb, just before a cycle of growth commences in the eternal rhythm of lunar.
A Dark Moon is a time of expanding inwards and introverting the spirit to look upon the structures and edifices of our inner cosmos.
The waxing growth thereafter, can then commence from a point of inner freshness and new growth.
By looking into the roots we address the fruit.
Hara Ring
Sorry, this event is expired and no longer available.