DURGA ASHTAMI
IN SATABISHAKH NAKSHATRA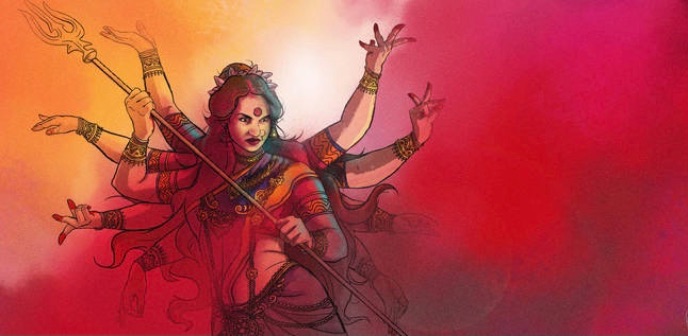 MOON BLOOD OF LONGING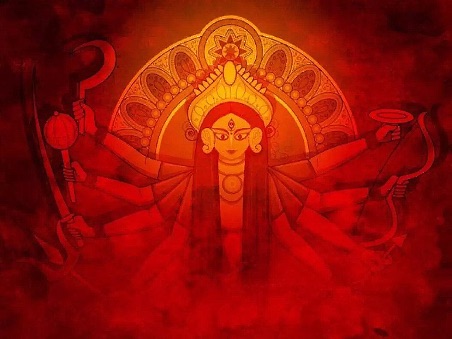 ---
WEDNESDAY 30. NOVEMBER
20:00 – 22: 00 CET
19:00 – 21:00 GMT
21:00 – 23:00 EET
14:00 – 16:00 NYC
ZOOM
---
The Monthly night of Moon Blood comes once again.
The Moon bleeds it's red feminine secrets on each Shukla Durga Ashtami.
(half ascending Moon of the red Goddess)
This is a ritual night for working with healing, cleansing and strengthening the blood.
The feminine tides and rhythms – in both woman & man – are brought into focus on this night sacred night… under the auspices of the Goddess Durga.
The Moon is in the Nakshatra of Shatabishakh on this particular Durga Ashtami.
Shatabishakh Nakshatra is the celestial portal related to deep watery undercurrents.
Varuna is the deity who lives upon Shatabishakh Nakshatra… he is master of the underworld forces of unconsciousness and sexuality.
We will work with blood on this night… that pours from the Moon into the depths of deepest waters of Varuna and his celestial realm of Shatabishakh.
We will practice the sexually healing Mudras of Makara.
Makara is the Vahaan (power animal) upon which Varuna rides into mysterious dark depths.
The Tantric teaching story tells how it was the Apsara (celestial beauty) Urvasi, who with her feminine force of allure, drew Varuna like a magnet.
Urvasi is the beauty that calls the sexual waters forth.
She is that which draws out longing, while Varuna is the one that longs from the depths of the Sexual-Chakra.
We will worship and study these two aspects of Urvasi & Varuna within us – through both inner and outer Mudra & Mantra – as we explore the depths of the Sexual-Chakra and the sea of blood that we are.
Hara Ring
Sorry, this event is expired and no longer available.