DURGA ASHTAMI
MOON BLOOD

THE SHAKTI TRIKA
QUEEN OF TRIPLICITY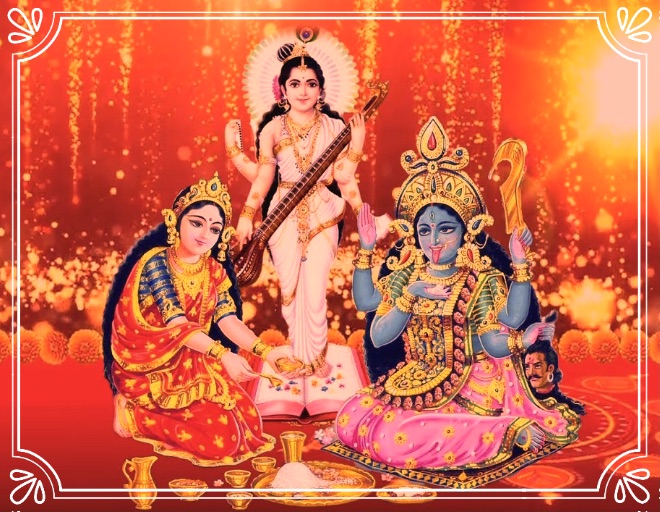 THURSDAY 29. DECEMBER.

20:00 – 22:00 CET
19:00 – 21:00 GMT
21:00 – 23:00 EET
14:00 – 16:00 NYC
ZOOM
🌓
The monthly Bleeding of the Goddess Durga comes once again in the eternal cycles of lunar sway. This time she bleeds in the Nakshatra of Revati.
Revati is the lunar mansion of the energy that nourishes love & beauty. The name Revati means to be beautiful and nourished.
This will be a ritual of nourishing the blood in its 3 aspects of Trika. Rakt is blood & Trika is triplicity. Raktrika then, is the 3 qualities of blood… the balancing of which brings the Goddess Durga.
We are born, we live, and we die.
Morning, middle of the day & night, all have their distinct qualities of blood that will be the study & focus of this Durga Ashtami Ritual.
The deity Pushan dwells in this celestial sphere.
He is the nourisher as his name means.
This is the Nakshatra of increasing compassion and inner beauty of soul, and this will be the focus of this Durga Ashtami.
The Goddess bleeds her nourishing Moon Blood to us on earth on her monthly Ashtami (rising half Moon). The Nakshatra that the Moon is in on her night gives the specific quality to her Blood.

SHE IS RAKTRIKA
(TRIPLICITY OF BLOOD)
Durga is Tridevi, the feminine Trika of triplicity. On this Moon we will attempt to ritualistically worship her in her 3 aspects of Kali, Lakshimi & Saraswati.
As Saraswati, she is the creative queen of the red blood endowed with Raja Guna. Her blood is creative and vital.
As Lakshmi, she is the queen of balance, neutrality and sustenance. Her blood is the pinkish flow of Satva. Sweet and tender be her bleed.
As Kali, she is the queen of nightfall, bringing the darkness destruction of Tama Guna, Her blood is dark and mysterious and endowed with death.

We are born, we live, and we die.
Ma Durga is the keeper of the Trishul (triple pointed trident) of the wisdom of 3 states of Blood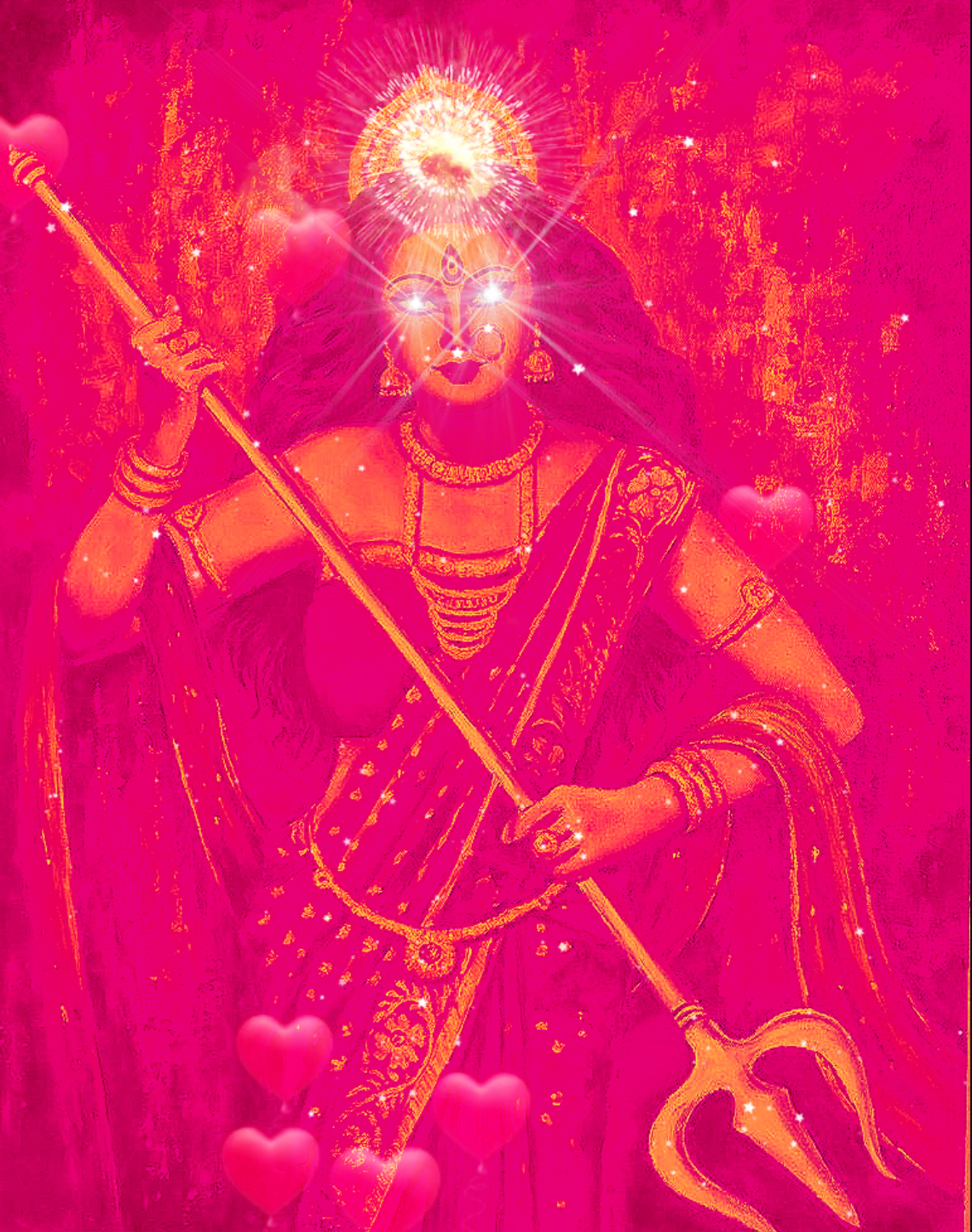 HARA RING
Sorry, this event is expired and no longer available.